If you are new to this blog, here is an explanation of what this post is meant to be. This week there was much more video content than the last. Either way, it's still grappling so we all win. Enjoy the best of jiu-jitsu online this week.
For last week's roundup, click here.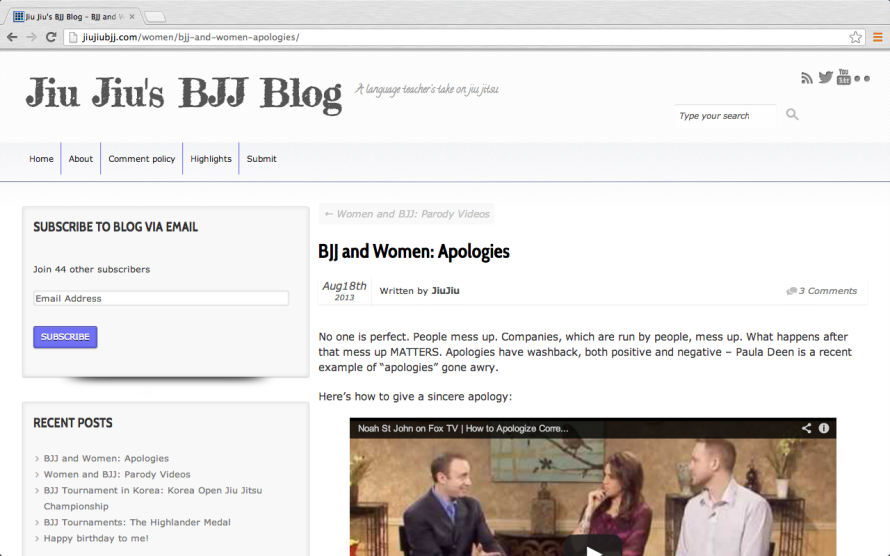 2. Hall of Shame – DojoDirect in the UK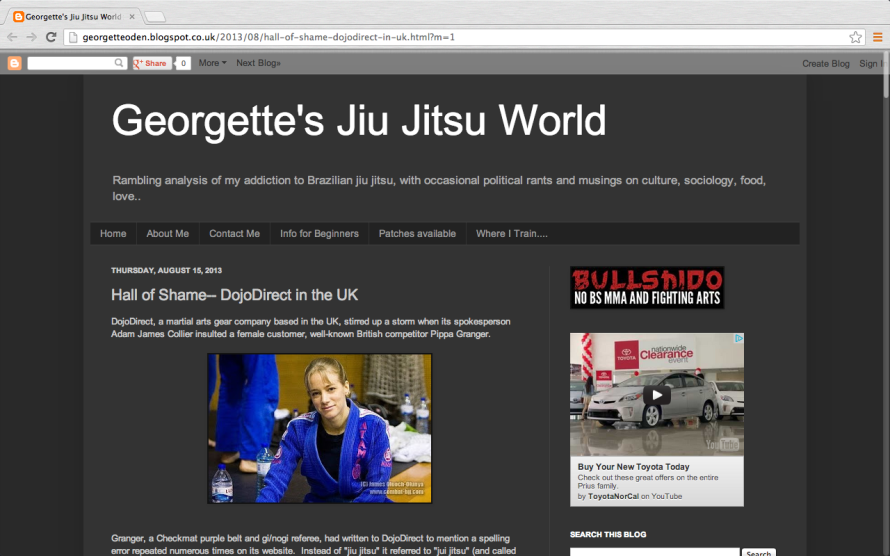 3. How to Wash Your Black BJJ Gis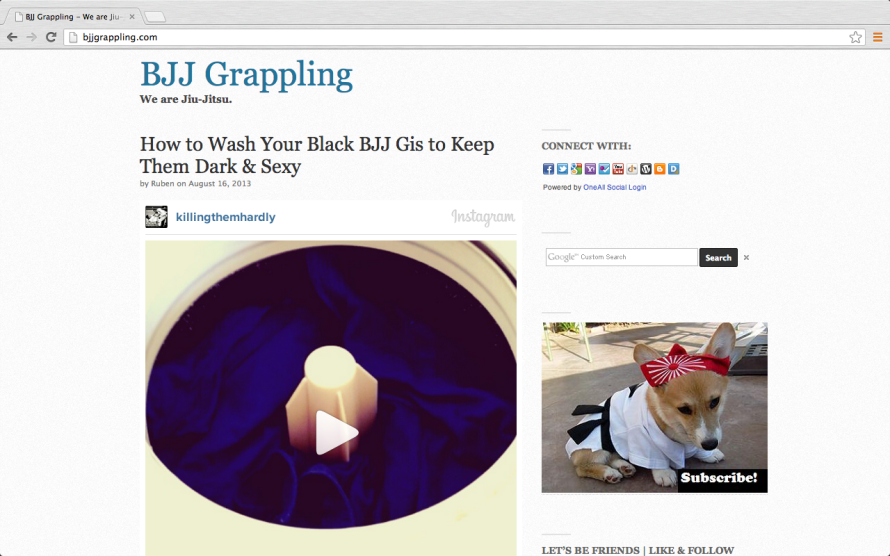 4. Austin's Transformation
[youtube=http://youtu.be/y8isR_Y-kfk]
5. One Handed Grip Break
[youtube=http://www.youtube.com/watch?v=8K2K2XN5KbI]
6. The Jiu-Jitsu Mentality
[youtube=http://youtu.be/llmjP_NOibc]
And, for good measure, check out this creative flying arm bar at 3:37 followed by an off the cage flying triangle. It may not be feasible, but it's pretty to look at.
[youtube=http://www.youtube.com/watch?v=cKRoB3NDmgY]
Follow me: @rubeneavila