The Gentle Artist offers attractive advertisement options to companies needing to reach a global audience consisting of Brazilian Jiu-Jitsu Hobbyists, Mixed Martial Art Athletes, Martial Arts School Owners, and Influential Bloggers.
Over 8,900 subscribers (Facebook, Twitter, Pinterest, Google+, Instagram, YouTube, RSS, & Email)
5k unique visitors and 7k pageviews per month
Over 100 inbound links
Got questions?
We'd love to answer any questions you might have about launching your ad campaign.
---
Media Kit for TheGentleArtist.com
Audience & Demographics
The audience of TheGentleArtist.com consists mainly of Grappling Enthusiasts, Martial Artists, and Fighters.
The main topics are information, tutorials, news, opinions, and articles about grappling, bjj, & judo.
Audience locations:

United States of America 43.92%
Brazil 21.35%
United Kingdom 4.08%
Canada 3.49%
Australia 3.17%
Mexico 1.68%
Italy 1.55%
Germany 1.16%
Spain 1.10%
Japan 1.03%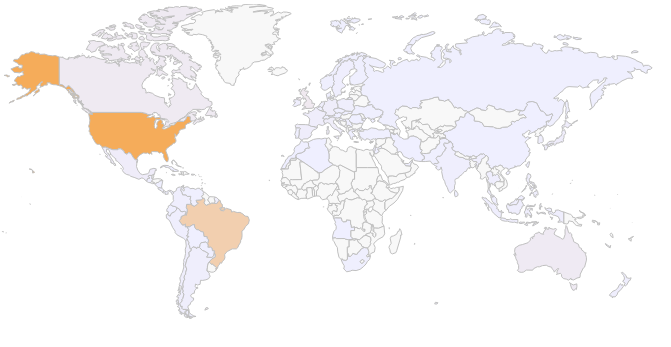 Audience Metrics
The following information describes the size and scale of TheGentleArtist.com's audience.
5,000 Monthly Unique Visitors
8,000 Monthly Pageviews
1.5 Pageviews Per Visit
Social Media Metrics
Twitter Followers: Over 2,200
Facebook Likes: Over 2,700
Google+: Over 200
Pinterest Followers: Over 500
Youtube Subscribers: Over 500
Instagram Followers: Over 2,500
Email Subscribers: Over 300
Rates & Opportunities
TheGentleArtist.com offers numerous advertising opportunities for advertisers to reach this valuable, targeted audience. Please inquire for current rates.
In addition to standard website banner advertising, we also offer the following other opportunities:
Email Newsletter Sponsorship
Video Content Sponsorship
These additional opportunities allow you to reach our targeted audience through non-traditional media. Contact us for additional information on how you can take advantage of these unique opportunities.
Contact