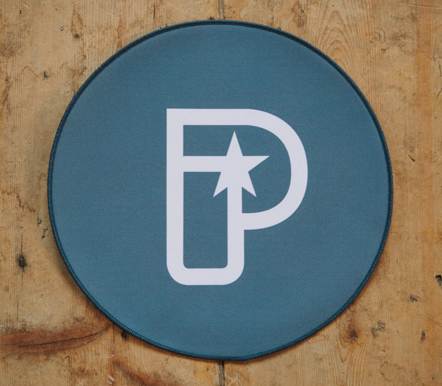 The M6 Progress Rashguard – Simply Sharp
I am very excited to present you guys with my current favorite rashguard in my nogi collection. It speaks to my growing interest in minimalism, and it is of very good quality. I haven't come across many other rashguards that focus on minimal design and great quality. Usually, it's going to be a very elaborate design with great quality, or a simple rashguard that isn't meant for bjj. Elaborate rashguards are cool, don't get me wrong. I like those too. But sometimes, the loudest statement you can make is the one that you imply. A new brand seems to have made some… progress in bjj gear design that is both practical and no-nonsense.
From Their About Page:
Progress was born in the Northern English city of Manchester. The brand grew from a love of Jiu Jitsu. Representing the lifestyle and ethos of the sport from it's origins in the shadow of 'Cristo Redentor' to the modern day mecca of Southern California.
Progress stands for development. We support emerging talent within sport Jiu Jitsu around the world.
We specialize in the manufacture of premium pearlweave gis. Our gis are lightweight and designed for sport Jiu Jitsu competition. Our comittment to research and creative development allows us to provide the most aspirational cuts and weaves on the market today.
The gi is the heatbeat of our brand.
Progress Design Concepts
The entire concept for the design behind the Progress brand, as well as the rashguard is about minimalism. In a culture that started out very aggressive and loud as far as symbolism goes with pit bulls, sharks, etc. Progress has chosen to go the other route. James, the owner of the brand, thought about what he loves to wear outside of the mats and brought that back into his gear design. It's about wearing something outside of the stereotypical "fight wear."
Some of you may like designs that scream for attention. Some of you may like designs that lets everyone know that you train bjj. And, even still, some of you may feel the need to let people know you can choke them out or beat the crap out of them via a shirt, rashguard, or logo. If you are one of those people, fair enough, but this may not be the brand for you.
As for me, I rather not have to constantly explain to random people what bjj is. I would rather not have to deal with the, "oh, so you can kick my ass?" type of conversations that can sometimes arise from that. I have no interest in strangers approaching me to strike up a conversation. And, I don't really care about who I can or can't beat up. So, the message of the design really speaks to me.
That's not to say that you are a bad person if the designs don't vibe with you, or you like to express yourself by communicating to people what you train bjj. To each their own. I just happen to be more of an introvert, I guess.
The design of the logo is pretty cool, and, I have to say, it would be something I would emulate if I were to ever start a bjj brand.
First Look & Feel Impressions
My new favorite rashguard. =]
When I opened the package, I immediately wanted to try it on. I just really love the minimalist design. I know I've said that a few times, but I really do. This is definitely a subjective bias, I admit. I always prefer long sleeve rashguards to short sleeve to avoid gym nasties, so I appreciated getting the long sleeve. I liked both the white and black designs, but I am happy I was sent the black design. It features their logo placed prominently in the center of the chest with the words "Progress Jiu Jitsu" in a handwritten font face (which is a touch that I appreciate). Although it is a minimal design, there are a lot of design choices made. For example, the colors, the size of the logo, the placement of the logo, the typography, and symmetry of both the design as well as the rashguard as a whole. It wasn't just thrown together as a simple design. It is obvious, to me, that a lot of thought was put into this design.
First Training Impressions
When wearing this rashguard, my training partners either noticed the minimalist design and complimented it. Or, they didn't seem to notice it. Which is good for me, as I generally don't like to stand out or be the center of attention. I rather observe than be observed. The adjectives I heard when people complimented my rashguard were: "elegant, smooth, nice, no bs, clean, non-douchy, etc." Yes, someone actually expressed relief at a new rashguard that did not look douchy or, as they elaborated, "overtly bro-y." That one made me laugh.
Build Quality
I received the rashguard May 6th, 2014 and I put it to use immediately. As I stated in my previous review, I will only put up reviews after thorough testing and washing. I want you guys to know what to expect from regular use and how it'll wear after having used it for sometime. If a rashguard can't last 5 months of usage and… washage, the quality is suspect. The M6 rashguard looks exactly the same as the day I got it in the mail. None of the seams have come undone or frayed.
Final Thoughts
If you happen to be a non-bro or anti-bro, the M6 is a great rashguard to wear. If you are a recovering bro, the M6 might be a step in the right direction. It can remind you to stop bragging to people about the last person you smashed. Or, and, I don't condone this, if you are a bro and need an anti-bro disguise when visiting other gyms you might consider the M6 as well! All jokes aside though, this is a great rashguard and it is now my favorite to wear. I can't feel it while I wear it, so, to me, that means it is definitely comfortable. If you like the minimalist design, I would encourage you to consider one of these rashguards for your gear.
P.S.
All readers on the insider list have received an exclusive 10% discount on all Progress BJJ gear for 10 days. If you are interested in the exclusive discount, join the insider's list and comment below!