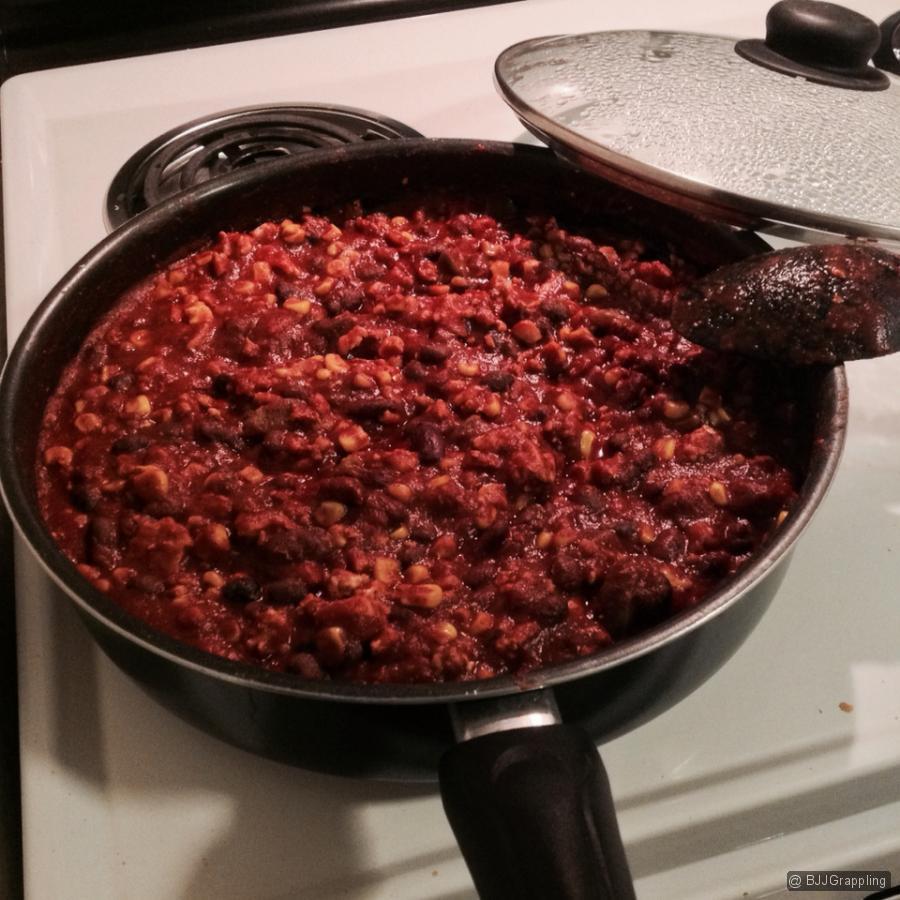 Check out this Paleo Turkey Chili Recipe. Damn delicious and good for you. It's got a pretty good kick to it spice wise, which is pretty helpful for me right now as I am fighting a cold/flu. I think there aren't enough turkey recipes out there. I don't get why though.
Turkey offers the following health benefits:
Protects against cancer formation
Provides energy and regulates the body's blood sugar
Helps maintain cardiovascular health
Is very effective in stimulating metabolism and function of thyroid hormone
Stimulates the body's immune system and provides antioxidants
Help lower bad blood cholesterol and increase good cholesterol
Helps to stimulate energy production, mood, increase testosterone levels and regulates blood pressure
If you don't know, now you know. So, get on with the turkey eating y'all. Oh, also, you may want to educate yourself on paleo lifestyle if you haven't already. It's an interesting theory that's given many people great results.
Don't be scared homie.

– Nick Diaz
Paleo Turkey Chili Recipe
Paleo Turkey Chili Recipe - BJJGrappling.com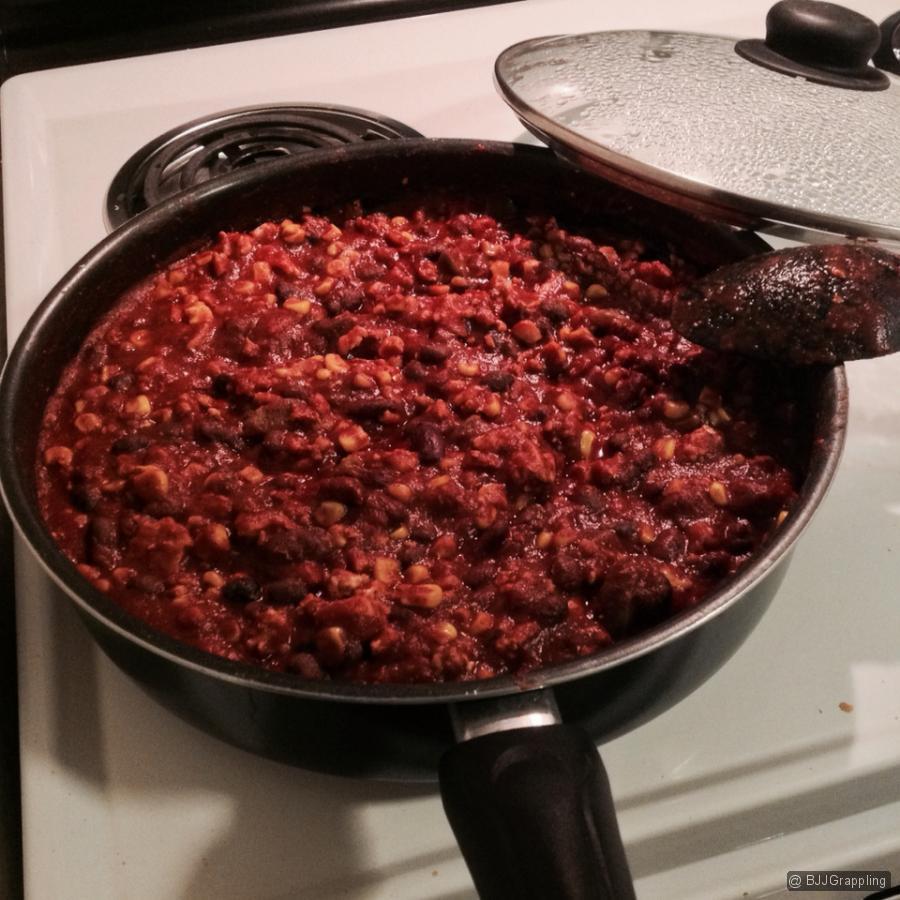 When to Eat:
Post Training
A very simple and hearty chili with plenty of flavor. It's even better the second day. I serve this alone, or sometimes with Daiya cheddar cheese.
Ingredients
20 oz Ground Turkey Breast (Organic)
1 Green Bell Pepper, Chopped (Organic)
1 (15 oz) Can Black Beans With Diced Jalapeños (Organic)
1 (15 oz) Can Kidney Beans With Liquid (Organic)
3 (6 oz) Cans Tomato Paste (Organic)
1 (11 oz) Can Whole Kernel Corn (Organic)
1 Tablespoon Garlic Minced
2 Tablespoons Chili Powder
½ teaspoon paprika
½ teaspoon dried oregano
½ teaspoon ground cumin
½ teaspoon ground black pepper
¼ teaspoon ground cayenne pepper
¼ teaspoon red pepper flakes
¼ teaspoon cinnamon
Instructions
Place turkey and bell pepper in large saucepan over medium heat.
Cook until turkey is evenly brown.
Mix in beans, tomato paste, corn, and all seasonings.
Bring to a boil and reduce heat to low.
Simmer for 30 minutes.
Notes
Add water to create a saucier chili that's more liquid.
Nutritional Breakdown
Serving size:
⅕ of Yield
Calories:
386
Fat:
4
Saturated fat:
2
Poly Unsaturated fat:
1
Mono Unsaturated Fat:
1
Carbohydrates:
53
Sugar:
17
Sodium:
674
Fiber:
12
Protein:
40
Cholesterol:
45
Follow me: @rubeneavila