Pros (why you should buy this)
Great Price for a Competition Gi
Sharp Balanced Design
Overall Lightweight Gi
Kimono Jacket Fitted Fit
Drill Cotton Pants with Rope Drawstring
Cons (what may make you reconsider)
Pants Fit Too Short
Standard Size Options Only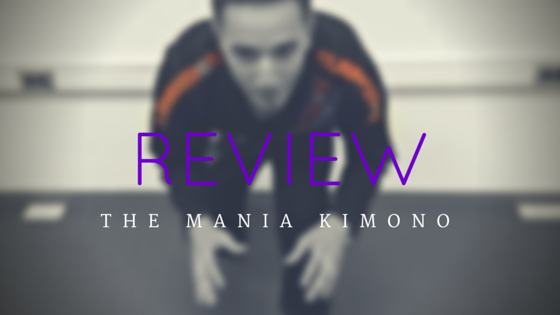 I must have dope reviews. Or, Submission FC can't tell the difference between a good review and a bad one because they selected me, once again, to do a review of their newest offering the Mania Gi. Either way, I'll take it. #EveryDayImHustlin
To sum it up, this is a premium gi. And, for the price, it's definitely worth considering if you are venturing into the premium gi market. I have used this gi a total of 8 times now, and, using my process for washing black gis, it remains nice and holds on to the color of the gi. The gi has very little shrink to it which may be bad if you are a taller person.
Design
The use of an orange color with a muted gray looks great on the black mania gi. For my gi reviews, I base my overall opinion on the design based on what my training partners say of the gi. I don't go around showing off my new gi. I just wear it, and if they make a comment, I make a note of it. Suffice to say, all of the feedback was good. In fact, popular opinion shows this is the "nicest" gi I have worn at the gym and that includes the bamboo frenzy. Hell, I even got a compliment from the skipper himself and he's a shoyoroll sponsored athlete. Significant, no? I got the black version, but they also have a white and blue offering.
The Mania Gi comes in Black, Blue, and White in sizes A0-A5.

Quality/Fit
The Mania Gi is a pearl weave cotton kimono – a trend that seems to be catching on. For a lightweight gi, it surprisingly feels sturdy like my heavy double weave gis. This gi is built well and it will definitely last. I mentioned this gi did not noticeably shrink after a wash, and that is because it is preshrunk. This is my first "competition" gi, and as such I was curious about how it would fit. Let me tell you, the attention they placed on fit gives the gi a very tailor like feel to it. It has room in the places it needs to have room, but otherwise it's snug and fits like a glove.
The top fits my uber sexy light featherweight body very well; the sleeve length is perfect! That's all that needs to be said in that department.
However, like the bamboo frenzy, Submission Fight Co cut the pants short on the Mania. I'm starting to think that they are intending for the pants to be worn low rise like a pair of designer jeans (I can't fathom any other type of explanation). Even still, the pants are short on me and I barely made past the inspection at Master Worlds. At 5'8″ almost all A1s fit me like a dream in the pants department. The mania is an exception, but only in regards to the length of the pants.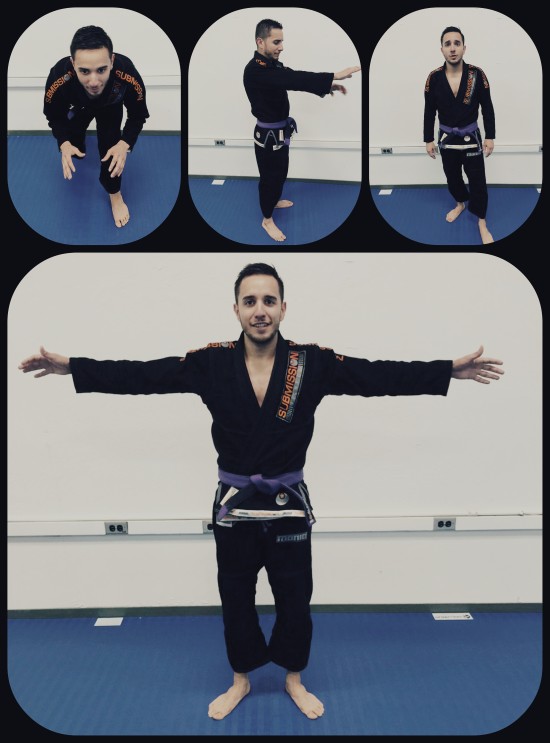 I love the drill cotton though. It makes the pants feel very lightweight yet strong at the same time. The pants are cut a little bit baggy which I personally like. I don't want my gi pants to be skinny jeans like. I need movement to get my guardiero on, son. The rope drawstring is top notch, too. But, at this point, if you aren't putting rope drawstrings on your gi pants, wtf are you doing?
*UPDATE*
The pants seem to continue shrinking and shrinking, even though I wash the black Gi in cold water and I don't dry it. At this point, the pants are barely even suitable for training as they are substantially illegally short. Keep this in mind when you buy this Gi. The pants run VERY short, like 6-7 inches short.
Cost
The Mania goes for about $140.00, in american dollars, for the white version and $150 for each the blue and black versions of the gi.
Weight
Here are the weights for the Mania, depending on your size:
A0: 2 lbs – 12 oz
A1: 3 lbs
A2: 3 lbs – 6 oz
A3: 3 lbs – 10 oz
A4: 4 lbs
A5: 4 lbs – 3 oz
All in all, it's a pretty decent offering. The price point is comparably low for a "premium" offering. The design is not gaudy (my opinion). And, the fit is right on point for the jacket. Length wise, the pants, leave a little to be desired, pardon the pun.
An FYI to my readers, products aren't graded on the company's customer service. However, it is important for me to inform you that this company has changed ownership. And, it appears they are behind or ignoring customer inquiries through their customer service system. I have an open ticket with them dated 10-12-2015 and have not had a reply whatsoever. I will update this when, and if, they reply to my customer support ticket.
Here are two more reviews on the Mania, for your convenience:
I Fight in Pajamas Review