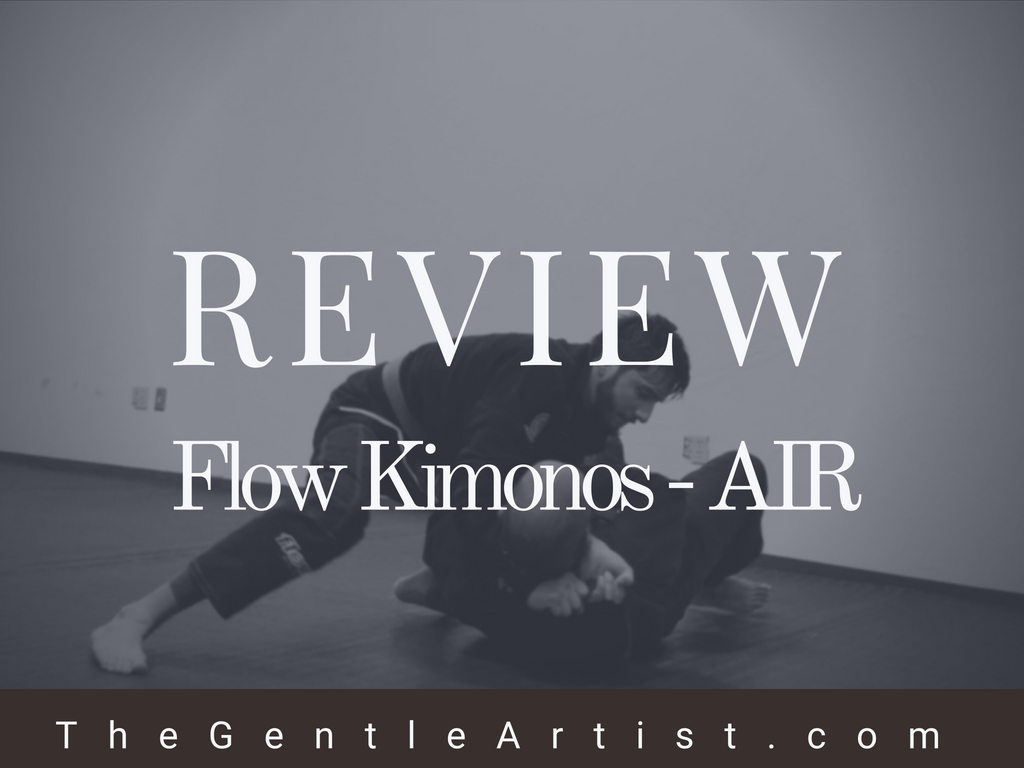 It's been a while since I reviewed a Gi. I mean like… years.
I'll be honest with you guys, I've declined a lot of free bjj gear during this time in exchange for reviews because it seems to me that the BJJ Gi market has become commoditized.
This review is different, because I wasn't sent this for free. I actually purchased this Gi with my own hard earned monies.
I haven't bought a Gi since 2016. As I have enough that are holding up pretty well for me.
Which is exactly why I am writing this review. To let you guys know that I've found, what I consider to be, the absolute best light Gi for summer training and for shaving a few extra ounces when you need to make weight at your next tournament.
The Gi is the "Air" by Flow Kimonos.
To sum it up, this is a lightweight gi. It's worth considering if you are looking for a summer gi or a lightweight gi for tournaments. I have used this gi four a couple of years now, and, using my process for washing white gis, it remains nice and white AF. The gi has not shrunk at all in all of this time nor have any of the seams started to wear.
BJJ Gi Air Design
The air has minimal branding with a few strategically placed Flow Kimonos company logos on the Gi top and the Gi pants. For my gi reviews, I base my overall opinion on the design based on what my training partners say of the gi. I don't go around showing off my new gi. I just wear it, and if they make a comment, I make a note of it. Throughout the years, no other gi has received as much attention as my Flow Kimonos Air. It's not even close at this point, quantification be damned.
The Air Gi comes in White, Black, and Blue in sizes A0-A5.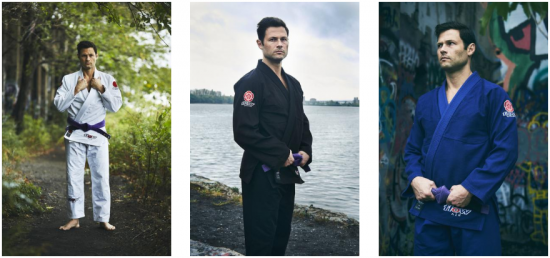 Air Gi Quality/Fit
The Air is a micro pearl weave kimono made from 100% combed cotton. Wtf is combed cotton? It's a technique that smoothes the fabric so it feels hella good on your skin.
Although it's a lightweight gi, it has held up very well against years of putting it to use. Specifically, three years of use. This gi is built well and it lasts. The fit is perfect, in my opinion. It allows me enough room to utilize ezekiel chokes in the sleeves as well as use my own lapel for nasty little deviant creations.
The top fits my uber-sexy light featherweight body very well; the sleeve length is perfect! That's all that needs to be said in that department.
The pants drop just slightly above the instep of my ankle, which I feel is the right length.
I love the combed cotton. It makes the gi feel very lightweight yet strong at the same time. The pants are made from a ripstop fabric which make it even more lightweight and durable.
I have to confess, I own two Airs. That's how much I like this gi.
I have the original model where the pants are twill cotton and the new model with ripstop pants. They have both held up over the years, but the ripstop still looks completely brand new. The rope drawstring on the Air is the best and most secure I've come across on a gi and they have a bit of a stretchiness factor to it which I love.
The Air goes for about $120.00, in American dollars, for the white version and $130 for each of the blue and black versions of the gi.
The durability of this gi is top notch. I've had it for three years and it is still in very good condition. Apparently, I am not the only one that feels that this is a great long-lasting gi. So, if you don't trust me, there's that. Ya jerk.
Lightest BJJ Competition Gi Weight
Here are the weights for the Air, depending on your size:
A1: 2 lbs, 10 oz
A1L: 2 lbs, 13 oz
A2: 2 lbs, 14 oz
A2L: 3 lbs
A2H: 3 lbs, 1 oz
A3: 3 lbs, 4 oz
A3L: 3 lbs, 6 oz
A3H: 3 lbs, 7 oz
A4: 3 lbs, 9 oz
All in all, I think it is a great offering, at a good price, that is worth the money especially knowing how long the gi will last you. The design is wonderfully understated (my opinion). And, the fit is what you want from a BJJ gi. If I am being completely honest with you guys, this is my all-time second favorite gi (which is why I own two of them).
Actually, I'm slightly bitter that Flow Kimonos is not sponsoring this blog so that I can exclusively rock their gear.
If any of my readers know the Flow Kimonos people, tell them about chaboi.
There's a bonus pic of me sporting the gi for the first time. You know, just for chuckles.
Here are three more reviews on the Air, for your convenience: