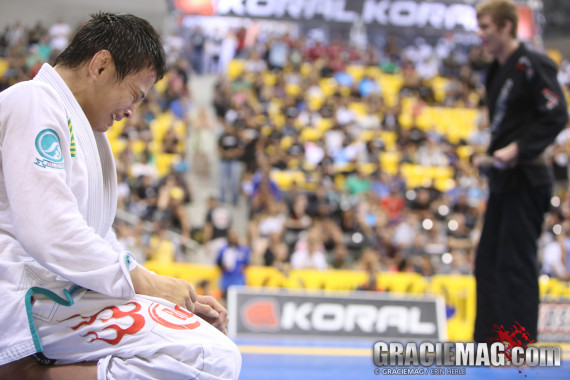 Some say the skill level between a brown belt and black belt is indiscernible in jiu-jitsu. I would agree that in some cases, perhaps, that may be true. But, I have to point out that for the most part there is a huge disparity in skill between the elite competitive brown belts and the elite competitive black belts. Some brown belts, have closed that gap seemingly over night.
And so, I have decided to add another post to keep us all updated on the top brown belts to watch out for based on ibjjf rankings.
IBJJF Adult Brown Belt Rankings Top 5 List
IBJJF Adult Brown Belt Rankings Gi
Paulo Miyao
Jackson Souza
Joao Miyao
Gianni Grippo
IBJJF Adult Brown Belt Rankings NoGi
Gary Lee Tonon
Roberto Torralbas
Wilbur Leonard
Jackson Souza
I think it's important to note that these rankings don't necessarily mean the number one ranked person in any category is the best (whatever that means). But, they can definitely add to a matrix of factors for which one can begin to quantify who really is the best ibjjf adult brown belt. Many people believe Keenan is the best brown belt in the world. As of now two other names have been brought forth to the discussion that is Paulo Miyao and Jackson Souza. Both of these athletes are at least on one of these top 5 list, and Jackson is the only other ibjjf adult brown belt to appear on both lists besides Keenan. That is a good indicator that they are definitely elite brown belts.
Keenan has a lop sided winning record against Paulo Miyao, but, as some of you know, the most significant match between them this last Saturday saw Keenan losing to Paulo Miyao. I'm sure they will have many battles throughout their career.
Follow me: @rubeneavila