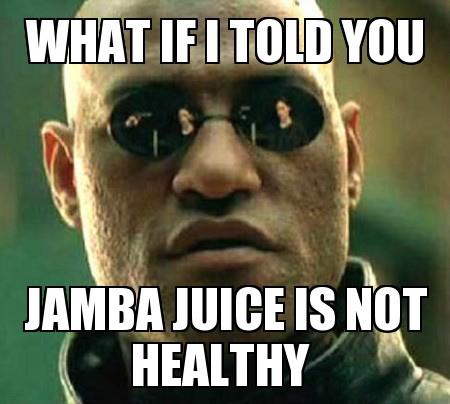 I like this homemade meal replacement shake for weight loss recipe because it is packed with Vitamin C, Calcium, and Fiber. I just had it this morning. Shakes are perfect for quick meals. Duh. But, don't make the mistake of going to Jamba Juice and paying ten dollars for a sugary cup of crap that will actually make you gain weight. Make your shakes yourself! Don't be lazy.
Since I like making homemade meals, I figure I might as well share them with you. Who knows, it just may be helpful right?
Can high carb shakes be good for fat loss?
Although there is over 40 grams of carbs in this shake, I would still consider this a great shake in a fat loss phase due to the high content of fiber and poly unsaturated fat which blunts the insulin spike associated with high amounts of carbs.
When to have this homemade shake?
This is an anytime type of shake. You can have this in the morning, for lunch, for dinner, or immediately following one of your workouts or training sessions. It is a little on the nuttier side, for those of you used to the Jamba Juice type shakes, but it's still very tasty and, more importantly, packed with nutrition.

No Whey Jose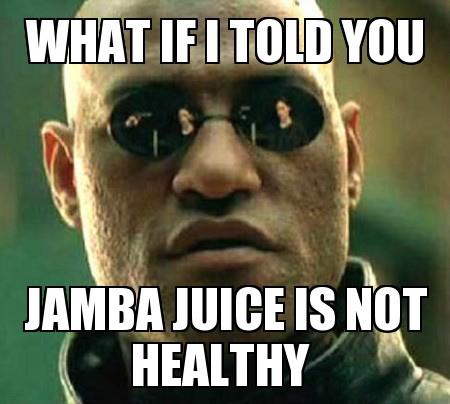 A great meal replacement shake that does not require whey protein powder.
Ingredients
Organic Soymilk (1 Cup)
Organic Raw Shelled Hemp Seeds (3 Tablespoons)
Organic Non Fat Greek Yogurt (6 ounces)
Organic Raw Whole Almonds (1 Tablespoon)
Organic Raw Whole Walnuts (1 Tablespoon)
Organic Frozen Peaches (1/2 Cup)
Organic Frozen Strawberries (1/2 Cup)
Organic Blueberries (1/4 Cup)
Instructions
Throw all ingredients in the blender.
Blend that ish!
Nutritional Breakdown
Serving size:
1
Calories:
557
Fat:
25
Saturated fat:
3
Poly Unsaturated fat:
15
Mono Unsaturated Fat:
4
Carbohydrates:
46
Sugar:
29
Sodium:
182
Fiber:
10
Protein:
36
Cholesterol:
15
Follow me: @rubeneavila