The Pan Ams 2013 BJJ Tournament is Right Around the Corner!
I am pumped up to see some insane jiu-jitsu technique and competitive veracity! I'll keep this post short and to the point. The following is what I believe will take place at the Pan Ams 2013:

In the rooster division, I predict Caio Terra and Bruno Malfacine will meet up in the finals. As of now, Bruno Malfacine has historically been more consistently successful against Caio Terra than anyone else. However, he is coming off surgery, and Caio Terra has been tearing up the competition scene. Caio Terra comes in with a lot of momentum and a very competitive camp for the Pan Ams training with the likes of Leandro Lo, Marcos "Yemaso" Toregrossa, Queixinho, and Samir Chantre. Could you imagine having to face all four in the same training session in a kill-or-be-killed training environment? Yeah, I'd rather not imagine that either. Caio Terra will win.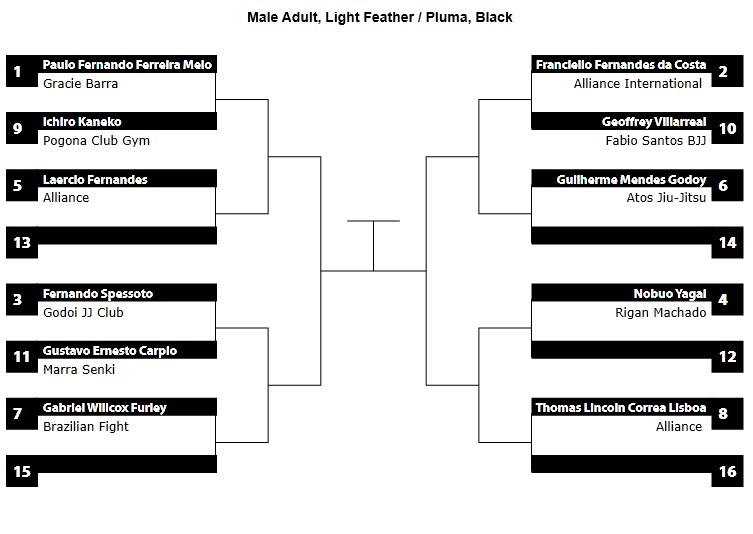 In my opinion, there is NO question Gui Mendes will make it to the finals. The question, though, is who will he be facing in the finals? Alliance has been putting together some major work and is VERY strong in the light weight classes. I am going to pick Laercio Fernandes to be standing opposite of Gui Mendes when the referre says, "Combate!" I predict Mendes will win.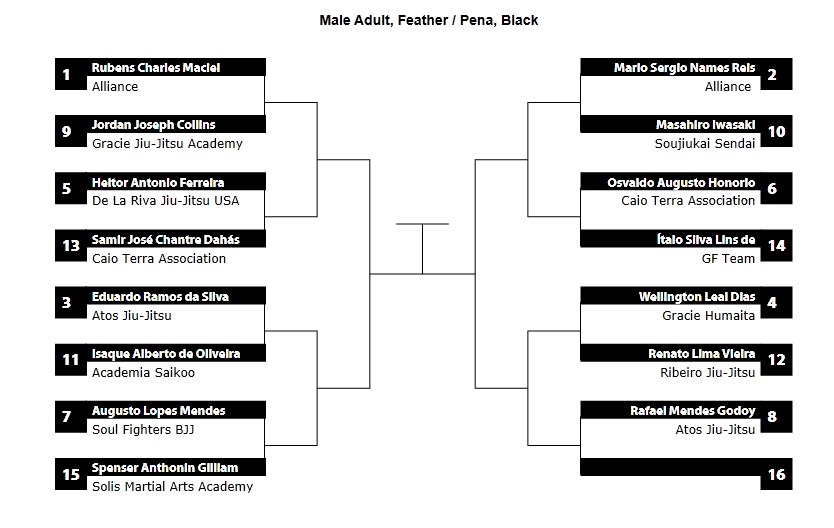 I am torn between pena and leve as my favorite weight class with, arguably, the most pure jiu-jitsu talent in all of grappling (I may or may not be biased, because I may or may not be a feather weight myself). There are no easy matches in this bracket, every one of these ants are capable of dismantling elephants. Mario Reis, Queixinho, Wellington Dias, Rafael Mendes, Tanquinho, Samir Chantre, and let's not forget about Cobrinha. Holy hell fire!
I predict Queixinho and Reis to meet up in the quarter finals. Queixinho did VERY well against Guille Mendes at the SF Open. I saw it in person. I think he will beat Reis to meet Rafael in the semi finals. I'm going to call an upset here and say that Queixinho will beat Rafael to move on to the finals from the right side of the bracket.
On the left side of the bracket, Samir Chantre will face Cobrinha in the quarter finals. The winner of that will face Tanquinho in the semi finals. There is so much talent between these three that I can't say I feel adequate about any prediction. It's a toss up from there honestly. I CAN'T WAIT TO WATCH THIS DIVISION.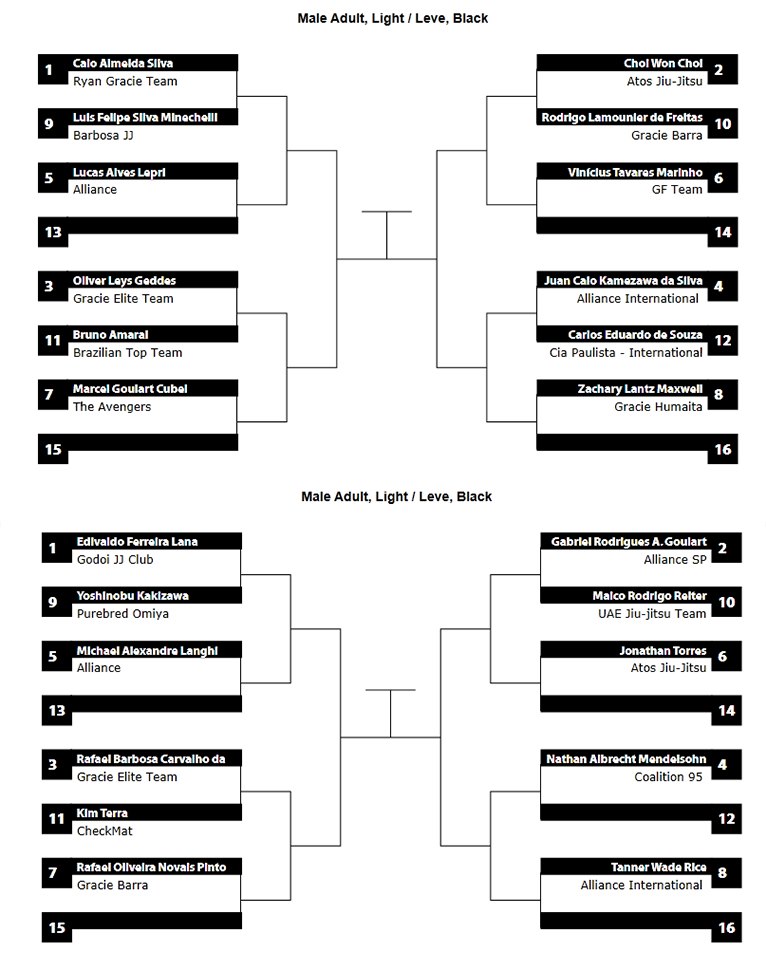 Lucas Lepri will meet up with Zak Maxwell in the semi finals from the top bracket. In the bottom bracket, JT Torres will face Michael Langhi in the other half of the semi finals. Without the presence of Leandro Lo, this division is all but certain. JT has a chip on his shoulder from his controversial NoGi Worlds silver medal finish. I am going to pick JT Torres to win this against Lucas Lepri in a war of Lepri's guard against JT Torres' versatile guard passing.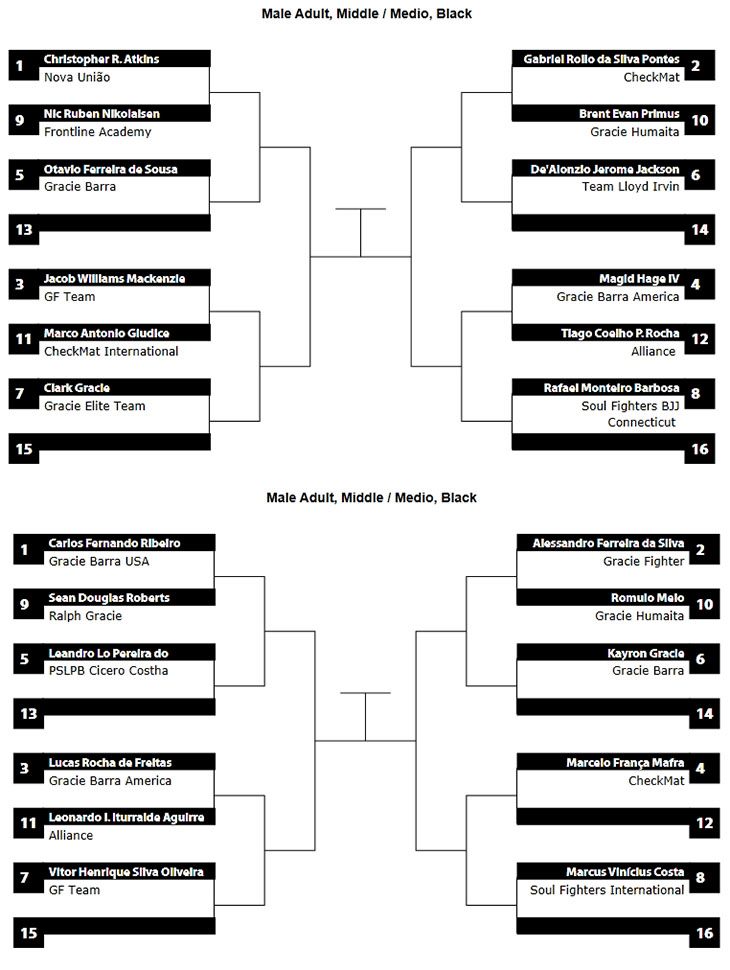 I can't say this is much of a prediction as much as it is a what-I-really-want-to-see-happen-tion, but how sick would it be to see Leandro Lo meet up against DJ Jackson in the finals? Leandro Lo's RIDICULOUS guard against DJ Jackson's RIDICULOUS guard passing. The long and lanky Leandro Lo against the bulldog-framed DJ Jackson. As a huge fan of bjj, this excites me to no end. Ultimately, I think Leandro Lo would take gold, but it would be a war!
I am thinking the finals of the middle heavyweight division will be a lot like the finals of the IBJJF black belt pro. I see Romulo Barral facing Andre Galvao in the finals. I see Romulo Barral squeaking out a win with some incredibly impressive open guard work.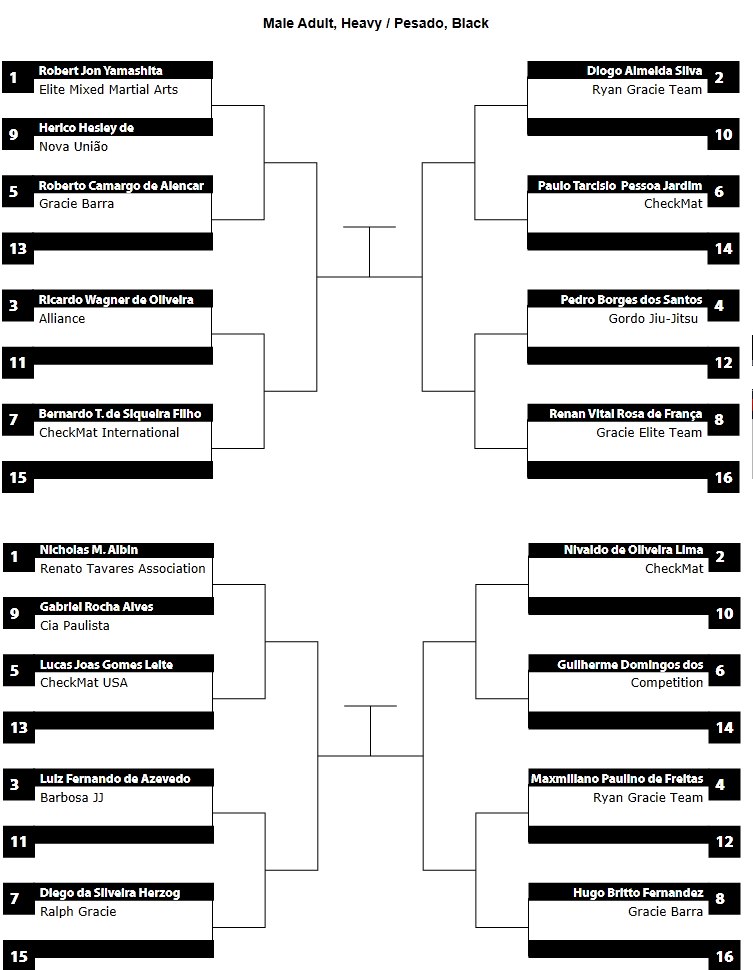 Nivaldo Lima vs. Lucas Leite in the finals. That's all for this Pan Ams 2013 prediction.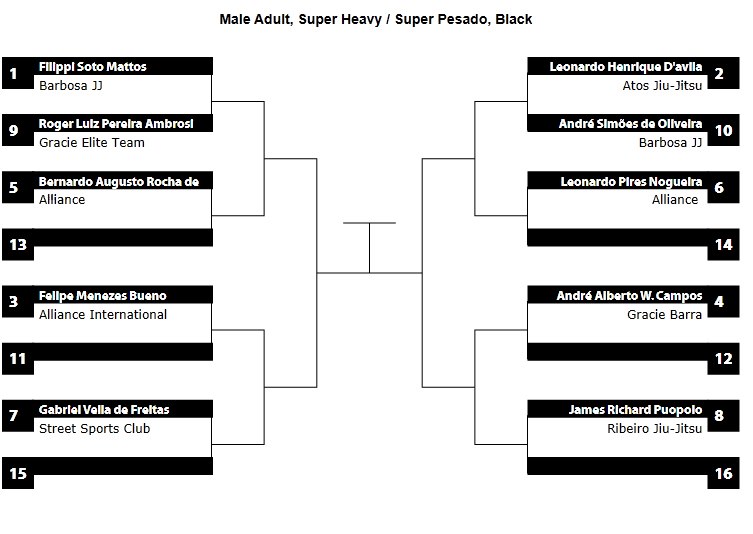 Bernardo Rocha.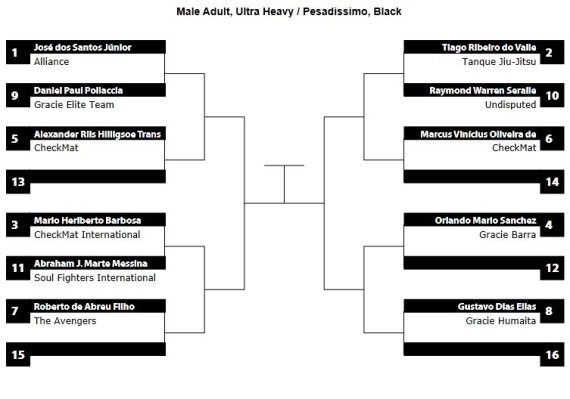 Buchecha is just monstrous. Although Joe Rogan made this phrase cliche, he really is getting better every day. The Buchecha that won worlds last year was not the same Buchecha we saw at the Metamoris. This kid is ultra talented. He will win this.
Black Belt Absolute Prediction:
Buchecha wins double gold; an ultra heavyweight moving around like a featherweight is a scary thing. Bernardo Rocha wins the silver medal. Romulo Barral wins a bronze medal, and Leandro Lo wins another bronze medal.
Check out the full IBJJF Pan Ams 2013 Schedule.
Follow me: @rubeneavila