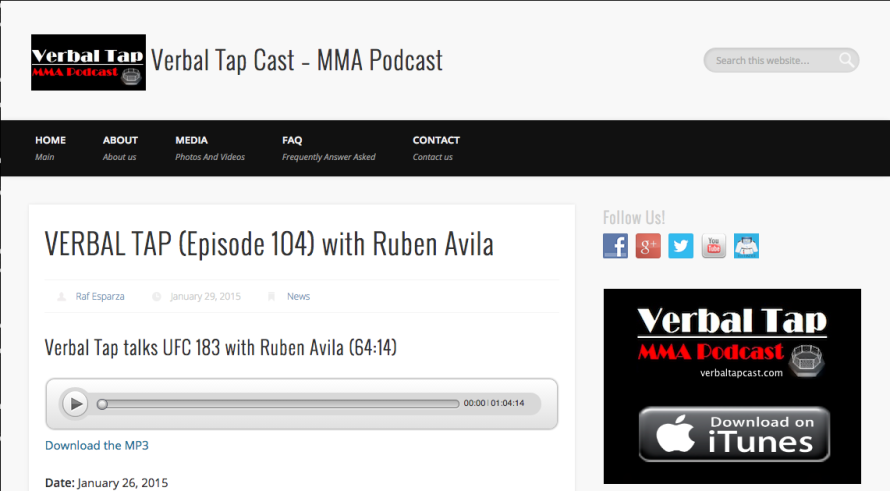 UFC 183 Full Card Predictions
Holy crap, I can't believe I have not written anything since the last time I was on the podcast with these guys.  I have a good excuse though.  I have been training a lot more in preparation for the IBJJF SF Open.  I can't wait to get out there again since it's an event a lot of us from the academy compete in every year.
Anyway, the guys from Verbal Tap have me out again to battle it out with Kevin for fight predictions.  Not to toot my own horn, but I decimated Kevin (obviously).  I can't wait to see him make good on our bet.  Beeyotch.
Check It Out:
[Read more…] about Over/Under with Verbal Tap Podcast & UFC 183 Recap